You are here
LTD «HARTRON-VIOLIS»
Limited Liability Company
Artem Sergeyevich Mehovich
After structural rearrangements in 1997, there was established LTD «HARTRON-VIOLIS», with Children Health Recreation Center "Mechta" as its core enterprise. The health recreation "Mechta" center is a natural terrain camp situated in ecologically-friendly zone around Berdyansk town near a cozy sand shore bay in Azov Sea. Guests of "Mechta" camp center are children and teenagers between 7 and 16.
"Mechta" camp site is inviting her guest friends with swimming-pool of sky-blue tile lining, "Star Land" professional playground with batoout jumping-facility and a set of automated play machines, soccer field for football kickers and fans, volley- and basket- ball fields, light athletics tracks and facilities, with aerobics simulators, mess/ canteen club-house with video-saloon, cinema-hall, convenient theater hall with costume requisite facility, dancing floor.
Lodging conditions: everyone is settled in a two / three-floor building that features capital brickwork constructions. Every sleeping room is a cozy area lodging 5 - 6 beds.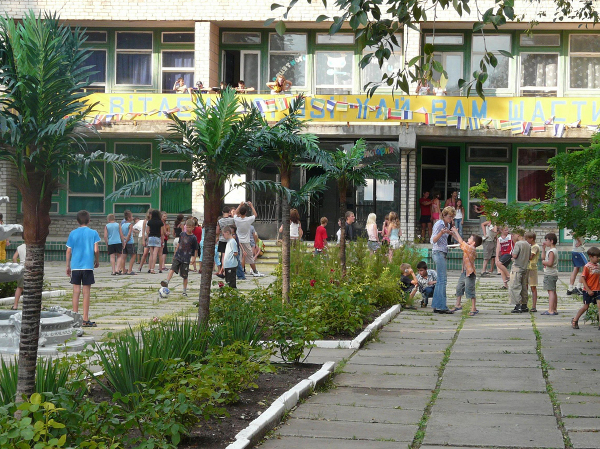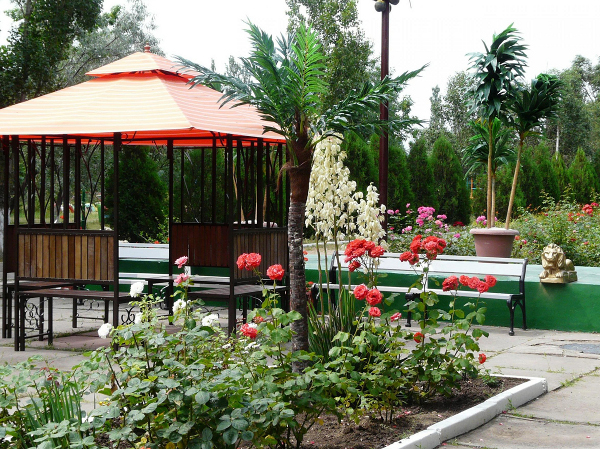 Catering conditions: meals are well-balanced culinary courses provided 5 times a day. The mess/ canteen hall contains 100 eating tables treating 4 persons each.
Leisure / animation time is provided with disco parties, movies/ videos, souvenir markets, Fan club sessions, festivals and concerts, excursions and outings, Azov sea motor boat trips, Neptune Day festival events, Spartakiada-type sporting events, firework evenings and lots of others.
In every summer season shift, children are encouraged to join separate groups of topicality interest (such, for example, as linguistic, sporting, handicraft, choir, poetry, variety etc) where peers can find their friends to their personal taste and liking.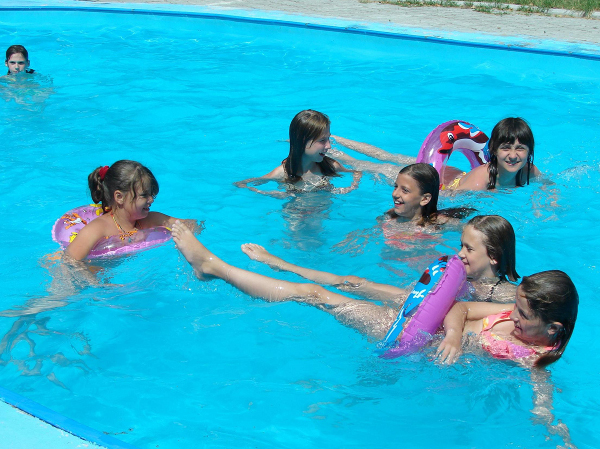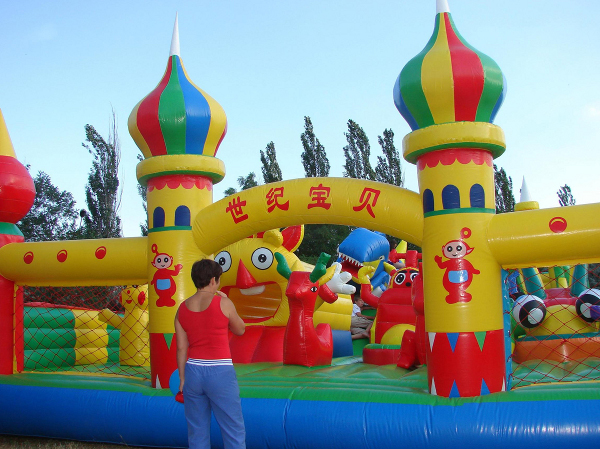 LTD «HARTRON-VIOLIS»
ul. Kurortnaya, 69, p/b 9994
Berdiansk 71106, Zaporozhye region, Ukraine
Phone: +38 (06153)4-17-85