You are here
SMC «HARTRON-UCOM LTD»
RESEARCH AND PRODUCTION ENTERPRISE
Director General -
Romanovskyi Oleksandr
The Research and Production Enterprise SMC «HARTRON-UCOM LTD» offers a potential customer the first-class-level high-reliability technological equipment, machinery and facilities with proven viability features conforming to world standards. The present-day SMC «HARTRON-UCOM LTD» started its history in June 1966 as a Branch subsidiary to Engineering Bureau for Electrical Apparatus Engineering established in lieu of Zaporozhye Branch of Automatics Institute at GOSPLAN (State Economy Planning & Management Ministry) of Ukraine. Since that time, with active expansion of space-rocketry directions, amount of SMC «HARTRON-UCOM LTD» efforts and activities in this field grew up dynamically. At the very beginning, primary engineering tasks were aimed at creation of common devices for ballistic missile telemetry systems. Subsequently, the Company upgraded its mastership level, producing ever more intricate electronic units and systems to rocket carriers and spaceships like "Energia-Buran", "Almaz", "Tselina", "Okean", "Araks", "Bezopasnost", "Kupon", "Spektr" class, including modules to "Mir" Space Station, first Ukrainian Satellite "Sich-1", and modules to International Station "Alfa".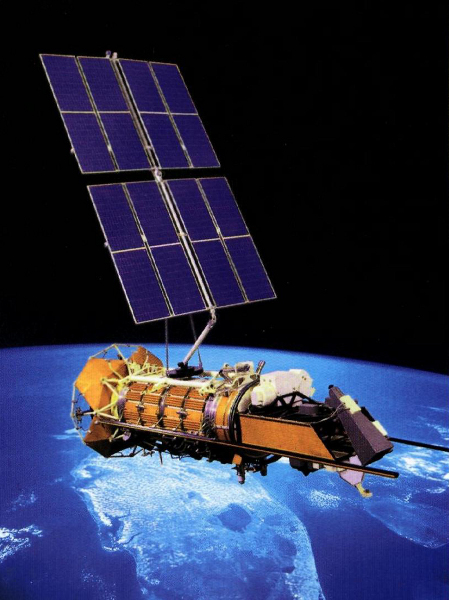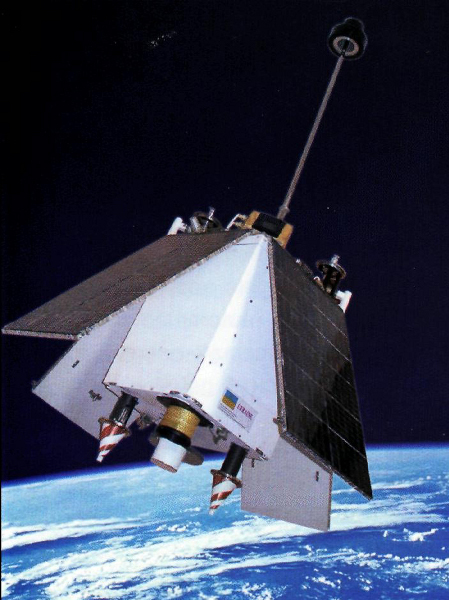 After termination of the Soviet Union and numerous organization rearrangements, a group of skilled and experienced fellows from several relevant enterprises in Zaporozhye came up one day together to rally around a prospective space-purpose idea. This event resulted in establishing the now-acknowledged SMC «HARTRON-UCOM LTD» (1998), under conduct of A.V. Romanovsky as its Director General and Chief Designer. In recent decade, the Zaporozhye Branch of HARTRON is a home of several independent innovations targeted at creation of space-borne guidance & control systems, as well as energy / power-support subsystems for spacecraft and satellites.
The first Ukrainian Satellite "Sich-1" launched in 1997 was orbit-guided by the Zaporozhye made orientation & stabilization control system. The "Okean-O" spacecraft and micro-satellite MC-1 were also commanded by SMC «HARTRON-UCOM LTD» engineered guidance & control systems.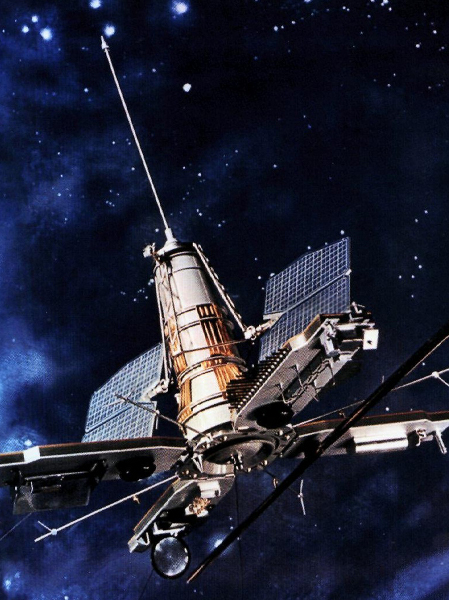 SMC «HARTRON-UCOM LTD» supported "Egyptsat-1" spacecraft created by order from Egypt Republic and orbit-launched on April 17, 2007 has proven a successful and long-lasting exploitation life. This satellite is commanded and guided by the control system created jointly by SMC «HARTRON-UCOM LTD» and  LTD RPI HARTRON-ARKOS companies. Such a guidance & control system out-mirrors innovative structure-, system-, design-, theory- and software trends and solutions that promise further prospects to space-purpose proceedings by «HARTRON» Consortium. The onboard Complex Control System (СУБК) within module ФГБ whose performance success gave an initial boost to construction of the International Space Station has been developed, fabricated, test- trialed and successfully operated within mix of "Alpha" space-borne equipment. Efforts on prolongation of exploitation period up to 2020 for this system aboard the International Space Station are going on. For this purpose, conventional space-borne devices should undergo updating with use of up-to-date componentry resource. Thus, "Sea Launch" International Project management encourages the use of innovative Zaporozhye designed and built devices to telemetry systems. Now, a stock-mix of such innovative devices has been successfully performed in a similar program titled "Land Launch".
Ukraine-Russia cooperation in this field, particularly within Program of 'Rokot' Carrier and maintenance & technical support to duty service for 15A18M combat missiles, is carried on.
Efforts for design & development of devices and units for Ukrainian rocket carriers "Tsiklon", "Zenit" and "Dnepr" are in full swing. In concern of "Tsiklon-4" rocket-carrier within Ukraine-Brazil project efforts, SMC «HARTRON-UCOM LTD» has engineered revolutionary new hardware facilities for the onboard telemetry system, and a guidance & control system for on-ground complex, all featured with broad applied software perspectives. Such the engineering solutions denote a novel approach to architecture of information measurements systems, with application of state-of-the-art components and utilization of innovative design and programming resource.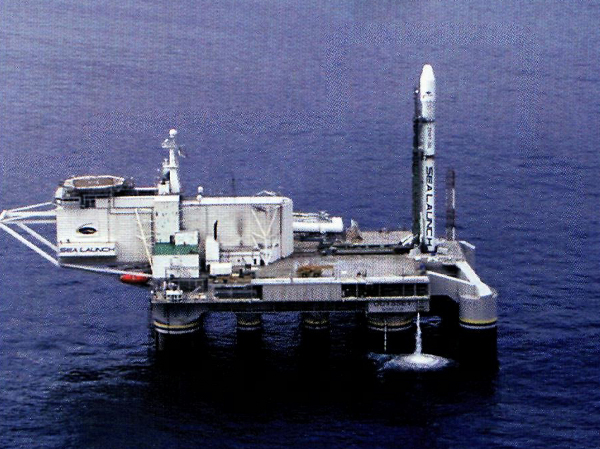 Space-oriented technologies pave their ways to on-ground application as well. Gas-piping network systems in Russia have successfully adopted the linear telemechanical system "Khortitsa". This complex is specific for its outstanding features such as quick-response and reliability, whereas functions of commercial-purpose registration of gas flow-rate values are combined with high-accuracy count-down characteristics. Thus modernized telemechanical system has been exploited since 2002 on the gas-piping bypass-contour at Novo-Cherkassk Hydro-Power Station. Now, there is a project of similar activities for Moldova Republic, with project documentation specifically developed for introduction of above delineated telemetry system.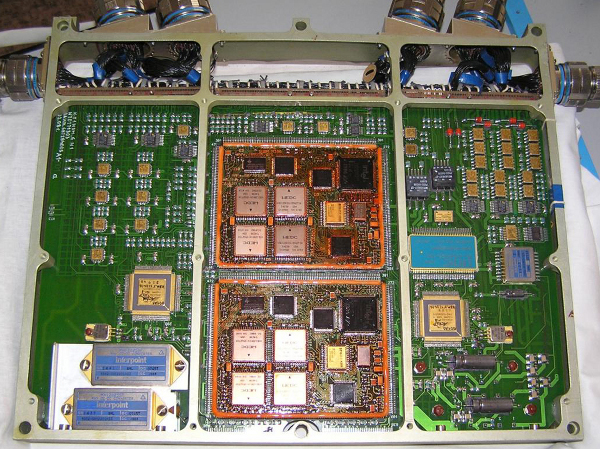 Owing to efforts of SMC «HARTRON-UCOM LTD» engineers, several medical institutions in Zaporozhye obtained automatic trouble-free power supply systems, featuring high degree of reliability and quick response to stand-by power source actuation. A multi-profile automatic trouble-free power supply system has been introduced in practice at the Children's polyclinic No. 5 in Zaporozhye. The system is a reliable guard in support to trouble-free power supply to surgery, reanimation, infants' pathology and hemodialysis floors and wards. The engineered telemechanical system intended to guide coal-mine combine machinery by commanding the control signals via power cable without conventional use of control cable-line has been successfully adopted and introduced.
"Avtomatgormash" enterprise (Donetsk) has commissioned over 30 complete sets of relevant SMC «HARTRON-UCOM LTD» made control systems. Industrial-branch enterprises of Zaporozhye have commissioned 6 complete sets of automated technology process monitoring / control systems supplied by SMC «HARTRON-UCOM LTD».
Thus, SMC «HARTRON-UCOM LTD» in Zaporozhye is an active operator in the field, possessing a decent scientific & technical potential and capabilities to deal with current-day tasks faced by the whole PJSC «HARTRON».
SMC «HARTRON-UCOM LTD»
166, Sobornyi ave.,
Zaporozhye 69035 Ukraine
Phone: +38 (061)236-19-06