You are here
LTD PTE HARTRON-ELEKTROSVYAZ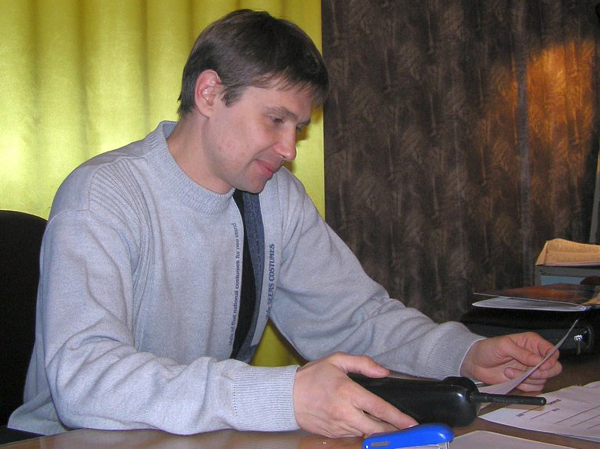 Production & Technology Enterprise
LTD PTE HARTRON-ELEKTROSVYAZ
Taras Anatoliyevich Boyko
The Production & Technology EnterpriseLTD PTE HARTRON-ELEKTROSVYAZ Open Joint Stock Company was established in 1998 due to the Program of Structural Rearrangement of PJSC «HARTRON». The-then existing phone-commutation hub of several enterprises (that belonged to the Military-Industrial-Complex), and its branch interior automatic telephone station, constituted a basis for the new telecommunication network.
Since 1998, LTD PTE HARTRON-ELEKTROSVYAZ offers services of the city telephone communication system to all subsidiaries of PJSC «HARTRON» and to other organizations situated at its industrial area, including population of the nearby Zhukovsky township.
In 2002, LTD PTE HARTRON-ELEKTROSVYAZ was granted a status of communication operator that gave the company a further impetus to development of telecommunication services of enhanced spectrum and quality, simultaneously with upgrade of technological and financial intercourse between telecommunication operators of Ukraine, to higher standard level.
In September 2005, an important stage of technical resource updating work has been completed. A complex mix of design, installation, commissioning efforts and operations, as well as administrative-economical activities included:
- replacement of outdated stationary ATS- apparatus facilities by up-to-date telecommunication control system, with application of new-generation PC and digital technologies;
- introduction of innovative telecommunication system "Quant-Oasis" with purpose to facilitate physical account of commutation time and billing values of phone-services;
- re-addressing the base ATS previously connected to terminal CV-744 of TC-hub, to direct connection to OPTS-2 facility in Kharkov-city;
- efforts for obtaining an authorization permission (from National Communication Commission) to employ numerical code- resource of Ukraine.
- accomplishment of a great amount of work on reconstruction of cable network within production area of PJSC «HARTRON» and territory of Zhukovsky township;
- complete updating of special-purpose commutation hub, as well as inter-town telecommunication lines between NKAU ruled branch enterprises in Kharkov, Zaporozhye and Dnipropetrovsk, whereby outdated traditional technologies were replaced by innovative digital format.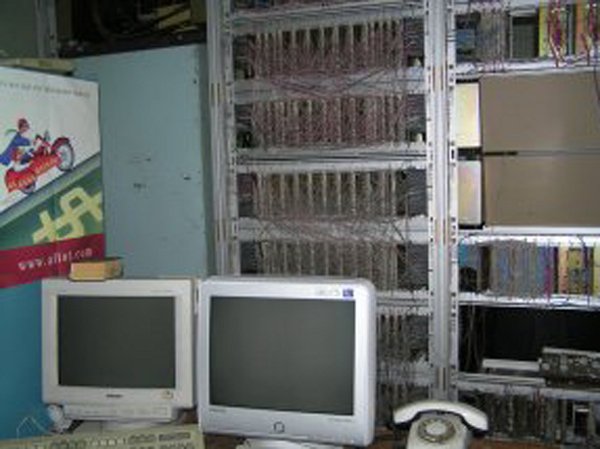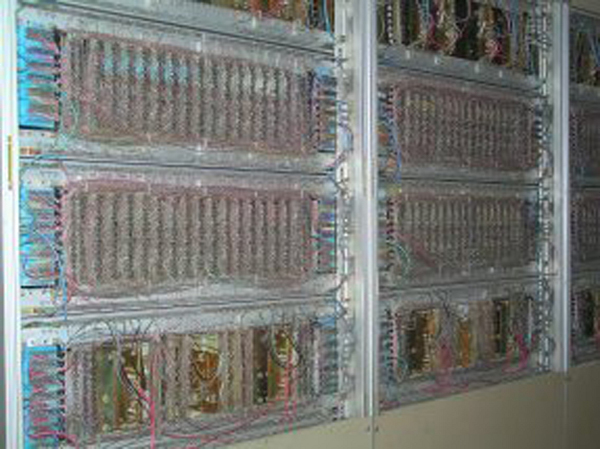 LTD PTE HARTRON-ELEKTROSVYAZ
ul. Akademika Proskury, 1
Kharkov 61085, Ukraine
Phone: +38 (057) 760-39-99
Phone: +38 (057) 760-34-54
Fax: +38 (057) 760-33-18